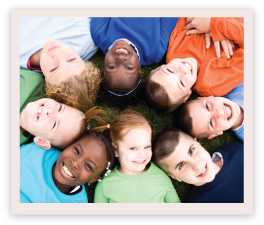 Information on CPS Collaborative Law Project
The Child Protective Services Collaborative Law Project was launched in Region 3 of the Texas Department of Family and Protective Services in 2009. A panel of over 50 volunteer lawyers, mental health professionals, financial professionals, and mediators trained in the collaborative law process as it relates to CPS are committed to providing pro bono services to the parents and children in cases in which the parents are involved in Family Based Safety Services or Court-Ordered Participation. CPS in the Dallas area is represented by the Regional Attorney's office. After over a year of working with such families toward the parents' and CPS' goal of family reunification, the Project is now well-established in the Dallas area.
With the passage of the Uniform Collaborative Family Law Act (Title 1-A of the Texas Family Code), the project can now be expanded to those jurisdictions in which either only the regional attorney's office or only the district attorney's office represents TDFPS, because it is now possible to isolate the collaborative state's lawyer from further participation in the matter after the case concludes, permitting transfer to a different state's attorney who will handle the case if the matter is litigated. There is much interest internationally in the expansion of Collaborative Practice to this field of law. We use the forum of the Texas Lawyers for Children (TLC) Online Legal Resource and Communication Center as a place to congregate in order to access resources, improve and expand the use of the collaborative process in the CPS context, promote professional development in this field, and collect data pertaining to the project. If you would like to volunteer your services for this project, please click here to access the (Required Form) CPS Collaborative Project Volunteer Information Sheet. Texas attorneys, please also register for the Pro Bono Network by clicking here.